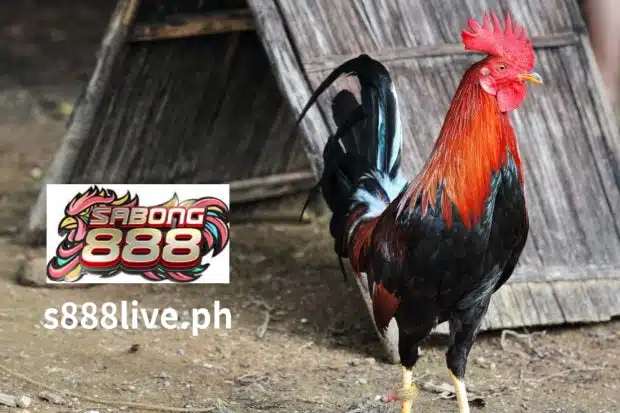 There are many online sabong guides and tips online but this might be the most unique and unconventional guide you may ever encounter. Unlike many other tipsters, we do not base our winning guidelines on luck but on data analysis and statistics.
Since the online sabong (cockfighting) was formally regulated by PAGCOR early this year (2021), we started collecting data for our personal betting activities and so far, we can say that our analysis worked and made us some extra cash. We are not seasoned gamblers and cockfighters. We love doing statistics and without placing bets, we cannot have access to the online sabong platform.
We will detail everything here but one thing we can tell you is that if you are in a hurry and want to make hundreds of thousands of cash money, this strategy will not work and is not for you. This strategy works only for people who love to analyze while making extra money. People who want to win big always disregard data and statistics that's why this won't work.
We would like to reiterate that we are not career cockfighters and sabong is not our way of living.
Here's what we did
Around April when online sabong started to make rounds on social media, we tried to get the data of who wins and who loses every day but we couldn't do it without placing bets because platform owners don't want bystanders (meron), so we were forced to bet P200 just to have access.
For two straight weeks, we get the daily record of all fights, know the farms and owner of the gamefowls (win/loss), and know the winning rates of favorites and underdogs.
After 3 weeks, we established our list of winning breeders, game farms, and cockers. We also established the win/loss percentage of favorites vs underdogs and vice versa.
The first P200 we placed became P2,200. In a total of 18 games that we participated in, we won 11 times and lost 7 times giving us a gross winning of P2,340. We never bet more than P200 even though we multiplied our initial money. As we mentioned, our purpose is to study and get data and not to win hundreds of thousands of pesos. Gambling is not our forte and we don't want to take that risk despite our fairly high winning record.
The whole month of June was a fairly successful experiment. We started again with P200 while continuing to establish our data. Of the 47 fights that we betted, we won 32 times and lost 15 times, giving us P5,780 net winning. Out of 32 wins, 18 were favorites and 14 were underdogs. 8 of the winning underdogs were from our established lists of winning breeders. Out of 15 losses, 9 were favorites and only 6 were underdogs.
The July and August combined result was slightly higher in winning percentage as we continue to establish our data. Our daily betting is an ongoing experiment and so far we have never suffered any losses.
Sounds difficult to comprehend?
The above is just a guide. If you are expecting us to give you everything, sorry, we will not create big chaos here. We cannot give you all of our data because it will not make sense if all people know how to do it. Our experiment is not to give gamblers aid on how they could win but to prove that one can win in cockfighting consistently if he spends more time in analysis and data gathering than just putting his money on all gamecocks that he thinks has the chance of winning.
The above steps are already crystal clear guides on how to play online sabong wisely. We would like to reiterate that if you want to make a career with online sabong, use data analysis instead of luck or "swerte".
Cockfighting is the fairest gambling sport ever because there are only two sides that are fighting. This means that everyone who participates has a 50/50 winning/losing chance. Since you already have a 50% chance, analyzing based on data will increase your chance of winning by more than 10%. So, having 60% is already a huge advantage.
Unlike games in casinos or card games where you have multiple opponents, you have a lower percentage of winning. In cockfighting, you can increase your winning percentage if you set aside greed and prioritize data analytics.
We listed our top 30 winningest breeders and here is raw data of the top 10.
Top 1 to 5 = 63.2% winning when favorite (meron) and 52.3% winning when underdog (wala)
Top 6 to 10 = 58.2% winning when favorite and 49.6% winning when underdog (wala)
In general, favorites (meron) have a very slight winning percentage over underdogs (wala) that's why we cannot use the total favorite/underdog data. Other factors such as the breeder, bloodline, and game farm must be considered.
Why do many people are losing money in cockfighting and online sabong?
The answer is very simple. Most people place bets based on intuition and not based on data analysis. Many people still believe in "3 hits" and this is not supported by any statistics. Sabong can be a good source of income if you focus on statistics and set aside your emotion and greed.
Wonder why successful breeders always remain successful? Because they have all the data as results of decades-long trial-and-error process and research. Meanwhile, a lot of gamblers lost their money because they know nothing about statistics. When they saw a gamecock that looks apple in their eyes, they bet.
Of course, there are always risks involved that's why we're not making this a career not because we are afraid of losing but it's just not our passion. Our passion is on data analysis and not on gambling.
If you want to win, invest a lot of time in analyzing how the game is played supported by months and months or even years of data gathering. This is what successful breeders have been doing for decades.
Last but not the least, don't bet the money you can't afford to lose. Don't aim for one shot big winning. Aim for smaller amounts but with a higher percentage of winning. Betting P5,000 for 10 fights with a 68% winning chance is far better and safer than betting P5,000 in just one fight with 50% winning. If you don't understand this last sentence then don't play online sabong at all!
Good luck. We entertain questions below. Just don't ask us for our data because this is private and could cause a multitude of troubles and issues if revealed. We already explained it above. It's your job to do the rest.
Naghahanap ka ba ng kapana-panabik na karanasan sa online na pagsusugal?
S888 LIVE na opisyal na website, ang S888LIVE online casino ay isa sa pinakamahusay na online na Sabong betting platform sa Pilipinas ngayon.
Lucky Cola Casino ay isa sa mga pinagkakatiwalaang online casino sa Pilipinas. Halina't maglaro ng mga laro sa online na casino tulad ng baccarat, slots.
Sa PhlWin Online Casino Philippines, binibigyan ka namin ng ligtas at secure na kapaligiran sa paglalaro kung saan maaari mong tamasahin ang iyong mga paboritong laro nang lubos.
OKEBET ( OKBET ) ay isa sa pinakamahusay na online casino sa Pilipinas na may GCash, deposito at withdraw kaagad! Maglaro ng lahat ng uri ng laro sa OKEBET online live casino!